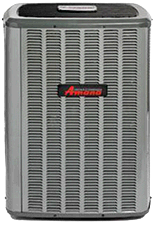 The decision to install a modern cooling system into your home or business is just the first of many.  From the size and type of equipment to a range of innovative features, every choice impacts long-term cost of operation, comfort, and overall satisfaction from your investment.  When you start with a call to K.T. Group, Inc, every step of the process is handled properly.  We guide you through every important detail, provide helpful information, and customize solutions to your unique requirements.  Family owned and operated, we take a personalized approach, serving the best interests of our customers throughout Southeast Michigan.
Get Optimum Comfort with an A/C Installation from K.T. Group, Inc!
With industry experience dating all the way back to 1964, K.T. Group, Inc recommends only those cooling options with proven histories of reliability and longevity.  We remain current with evolving technology, offering the leading-edge products that deliver outstanding energy efficiency, quiet operation, consistent temperature control, and ease of operation.  Our fully licensed and insured technicians maintain organized job sites, provide turnkey solutions, and quick turnaround.  At K.T. Group, Inc we make it simple, affordable, and convenient to improve the comfort, health, and usability of your home or business, with proficient service across Troy, Taylor, Rochester Hills, Sterling Heights, Ann Arbor, MI & More.