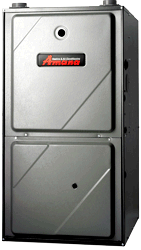 Proactive measures are the key to safe, efficient, and consistent operation for all makes, models, and styles of heating equipment.  Whether for your residential or commercial equipment, avoiding sudden malfunctions, rising energy costs, and hazardous conditions is a priority.  Call on the specialists from K.T. Group, Inc for essential seasonal maintenance, and less us maximize the value of your investment.  Through exacting procedures, our fully licensed, insured, and trained technicians save you time and money, while optimizing comfort.
Have your heating system serviced by a professional!
With the severe weather in Southeast Michigan, your heating system carries a heavy workload.  Seasonal upkeep from K.T. Group, Inc defends against the negative consequences of wear and tear.  Our technicians remain current with evolving technology, utilize state-of-the-art diagnostic equipment, and adhere to proven procedures.  Service is affordable, quick, and causes no mess, damage, or disruption to your property.  We schedule appointments that fit into your busy lifestyle, show up right on time, and maintain organized job sites.  Through exacting standards of quality and professionalism, K.T. Group, Inc makes sure you enjoy rewards without drawbacks.
Benefits of preventative maintenance from K.T. Group, Inc include:
Restored energy efficiency levels
Lower operational costs
Extended service life
Lower cost of ownership
Superior Reliability
Minimized sound levels
Safety checks
Healthier air quality
Maximum heating capacity
Greater comfort
Fulfillment of warranty stipulations